Professional Flooring Services
By Mirror Flooring
Mirror Flooring is rated as one of the top flooring contractors in St. John, Indiana, and the surrounding areas! We offer a wide variety of flooring options to provide you with an elegant flooring solution for your needs.
Welcome To Mirror Flooring
Mirror Flooring is one of St. John, Indiana, and the surrounding area's leading Flooring Companies with a wide range of collections and services to offer. We specialize in the installation of numerous types of flooring and finishing.
Our team is dedicated to providing smooth, durable, and waterproof leveled floors. We have experts trained to provide high-quality surface and superior quality flooring.
Our Aim
We want to provide top-notch services and excellent floorings for homeowners. Also, we aim to give all these at an affordable price giving you the ultimate value for your money.
Top Quality Flooring Services
MirrorFlooring takes care of everything related to your flooring. From helping you find the perfect flooring option for your home to providing the ideal finishing.
Our experts will start with ensuring your floor base is perfect for the type of flooring you choose. If it is not, we will fix it with the appropriate materials and tools.
They will ensure that the base is solid and unsinkable before starting with the flooring process. This step is followed by covering. Here, you will have plenty of options to choose from. It includes wooden floors, tile floors, laminate floors, glue down floors, and marble floors.
All the floorings in our collection are sourced from around the world to bring you only the best. You can pick the ones that best suit your necessities.
If you find it hard to choose, we have experts to listen to all your requirements and guide you through the selection process. We will ensure that your house is getting nothing less than the best!
Our Values
At the heart of our service, we place our client's comfort and happiness. Apart from client satisfaction, we value two significant things. Excellence in products and honesty in business.
Professionalism is the key to all our successful projects. Hence, you can expect the most adept and friendly service.
Our History
Homeowners and businesses from all over St. John, Indiana, and the surrounding areas have trusted us for the past 25 years. We began as a small store and service provider in the year 1996.
Our growth slowly accelerated over time and picked up the pace. Now, we are one of the most sought-after flooring contractors in St. John that employ people from all over Indiana.
Mirror Flooring is a family-owned business that has served thousands of clients. Since our inception, we have grown to become a leader in the flooring industry and received numerous accolades and awards.
Throughout our two decades of experience, we have always believed that customer satisfaction is the core of our business. We do everything with this belief at the center of our business model.
Why Mirror Flooring Stands Out?
We ensure that all the products we offer are made of superior quality components and last as long as your building. Moreover, we make everything easier for you. You can leave all your concerns regarding the floors, and we will take care of them.
This is one of the main reasons why more than 80% of our clients come back to us for different projects.
At Mirror Flooring, we offer a wide range of professional quality flooring services.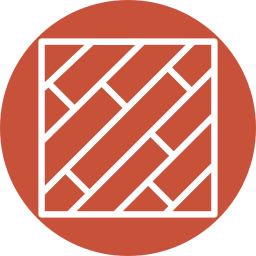 Hardwood Floors
Hardwood floors are durable and beautiful. They will improve the value of your home, make it more comfortable to live in, increase its curb appeal; you can't go wrong with hardwoods!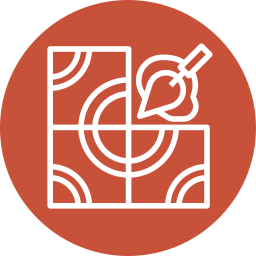 Tile Floors
Tile is one of the most versatile and beautiful options for flooring. With a seemingly infinite number of surface textures, shades, and styles to choose from you can create an entirely unique look.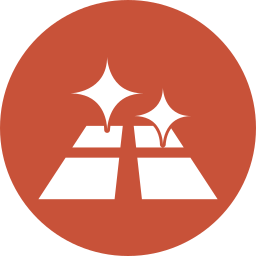 Laminate Floors
Laminate floors are a great way to get the look and feel of natural wood or stone without all that upkeep. You can have beautiful laminated flooring in your entire home for an affordable price!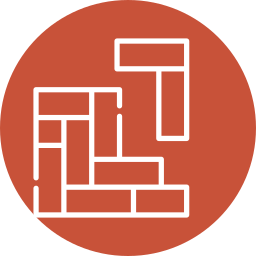 Engineered Wood Floors
Engineered wood floors are a great way to get the beauty of solid-wood like flooring without breaking your budget. Engineered woods are just as durable and stable as the real hardwoods floors.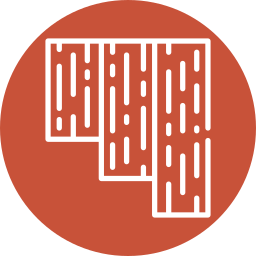 Floating Wood Floors
Floating wooden floors provide an amazing option that not only offers simplicity during installation but also lasts far longer than most materials as well-- you'll have them looking sleek through many years.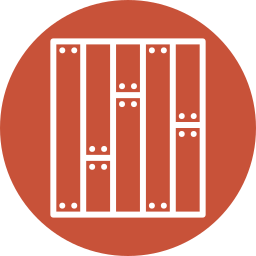 Glue-Down Wood Floors
Glue down is a popular installation method for wood floors because it's an easy way to create the perfect surface. All you have to do is put glue directly on your subfloor before laying out your flooring.
Why Choose Mirror Flooring?
If you're looking for a company that understands the needs of their customers and will treat your flooring like they would theirs, then look no further than Mirror Flooring.
Hire Us For Your Next Flooring Project!
We would love to hear from you - call or send us a message today.